OSHA Safety Consulting Services – Broward County, FL
OSHA Safety Consulting Services serving in Broward County, FL
Safety Consultants USA is an OSHA safety consulting firm located in Atlanta, GA.  Safety Consultants USA provides OSHA safety consulting services for the construction, manufacturing, industrial, oil & gas, electric, sanitation, retail, grocery, and automotive industries.  Our construction safety consulting division offers a wide range of services for general contractors, specialty contractors and subcontractors.  Our construction clients work in commercial construction, industrial construction, multi-family residential and single-family residential construction.  Our OSHA training courses are highly engaging and students who take our courses report that the training they have received with Safety Consultants USA is more engaging than other classes they have participated in.  At Safety Consultants USA we take the time to understand your safety compliance needs to ensure your program fits your company perfectly.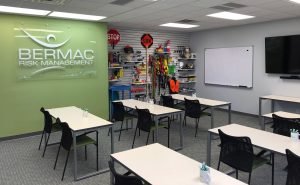 What does a safety consultant do?
A safety consultant must be knowledgeable about safety issues in a wide variety of work environments. The consultant's primary responsibility is to inspect workplaces to ensure they comply with federal, state and local safety codes. He also designs programs with worker safety in mind.
OSHA Compliance
— most business owners are familiar with the phrase, but what is OSHA compliance really?
The Occupational Safety and Health Administration (OSHA) is a branch of the federal Department of Labor charged with the task of ensuring that employers establish and maintain a safe workplace for their employees.
Our mission is to provide a high engagement, interactive, safety and health learning experience for our clients.
Broward County is a county in southeastern Florida, US. According to a 2017 census report, the county had a population of 1,951,260, making it the second-most populous county in the state of Florida and the 17th-most populous county in the United States. The county seat is Fort Lauderdale.
Broward County is one of the three counties in South Florida that make up the Miami metropolitan area, which was home to an estimated 6,198,782 people in 2018.
The county has 31 municipalities, which consist of 24 incorporated cities and many unincorporated areas. It is also Florida's seventh-largest county in terms of land area, with 1,322.8 square miles (3,426 km2). Broward County's urbanized area occupies 427.8 square miles of land. The largest portion of the county is the Conservation Area that extends west to border Collier County. The conservation area is 796.9 square miles and consists of wetlands, much of which are part of the Everglades National Park. At its widest points, the County stretches approximately 50.3 miles east to west and approximately 27.4 miles from north to south, averaging 5 to 25 feet in elevation.
OSHA Safety Consulting Services for companies in Broward County, FL
Our
OSHA safety consulting services
include:
OSHA Construction Safety Consulting
Mock OSHA Inspections
OSHA Safety Training
Third-Party Site Safety Assessments
Written Health and Safety Programs and Safety Documentation
Safety Staffing
DOT/Fleet Safety Programs
OSHA Citation Defense
Workers Compensation Claims Management
Safety Consultants USA's experienced trainers will work with you to ensure that your employees receive the training they need to work safely, while also incorporating your company-specific procedures into your safety training class.  Our trainers have years of experience in the field and are better able to engage your employees during their safety training classes than other less experienced safety professionals.
For Businesses located in Broward County, FL in need of OSHA Safety consulting services
No matter the size of your organization, or how ambitious your safety goals, Safety Consultants USA can deliver the safety services your company needs. A Safety Consultants USA consultant is standing by to provide a quote on your next project. Call us at
877-723-7622
.