Date/Time
Date(s) - 09/03/2021
8:00 am - 2:30 pm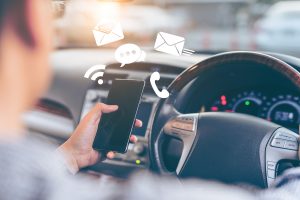 National Safety Council Defensive Driver Course is offered at Safety Consultants USA's Training Center in Atlanta.  Training materials are included in the cost of the course.  Students who successfully complete the course will receive an National Safety Council Defensive Driver Training Card.  Students must speak and understand Spanish to register for this class.  If you have students that require training in English please visit our training page for our English course offering: https://safetyconsultantsusa.com/osha-training/instructor-led-classes/This course covers 6 hours of the following topics:
My Current Driving Behaviors
What Can Happen
The Choices We Make
What's In Our Control
Defensive Driving and Collision Prevention
Who's on the Road
Hazard Recognition and the "What If?" Strategy
Occupant Safely and Vehicle Safety Mechanisms
Deadly Choice: Speeding
Deadly Choice: Following Too Closely
Aggressive Driving and Road Rage
Deadly Choice: Distracted Driving
Substance Impairment
Drowsy Driving
Know Your Traffic Laws
Recognize the Hazard and Make the Right Choice
Multilane Roads
Deadly Choice: Turning Improperly Passing and Overtaking
Deadly Choice: Driving Left of Center
Deadly Choice: Violating Right of Way
Roadway Maintenance and Construction
Dealing with Other Road Users
Recognize the Hazard and Make the Right Choice
10 Habits of Defensive Driving
My Plan
Bookings
Bookings are closed for this event.