OSHA Safety Consulting and Training Services – Macon GA
OSHA Safety Consulting and Training Services serving in Macon GA
Safety Consultants USA is an OSHA safety consulting company headquartered in Atlanta, GA. Safety Consultants USA provides safety training courses for the construction, manufacturing, power, oil and gas, environmental, sanitation, grocery, retail and other industries. OSHA safety training classes can be conducted at our training center in Atlanta, GA or at your facility or jobsite. Training is maybe the most important component of your safety program, as it gives your employees the information they need to recognize hazardous conditions and unsafe acts while they work, and reinforces to them that safety is a priority at your company.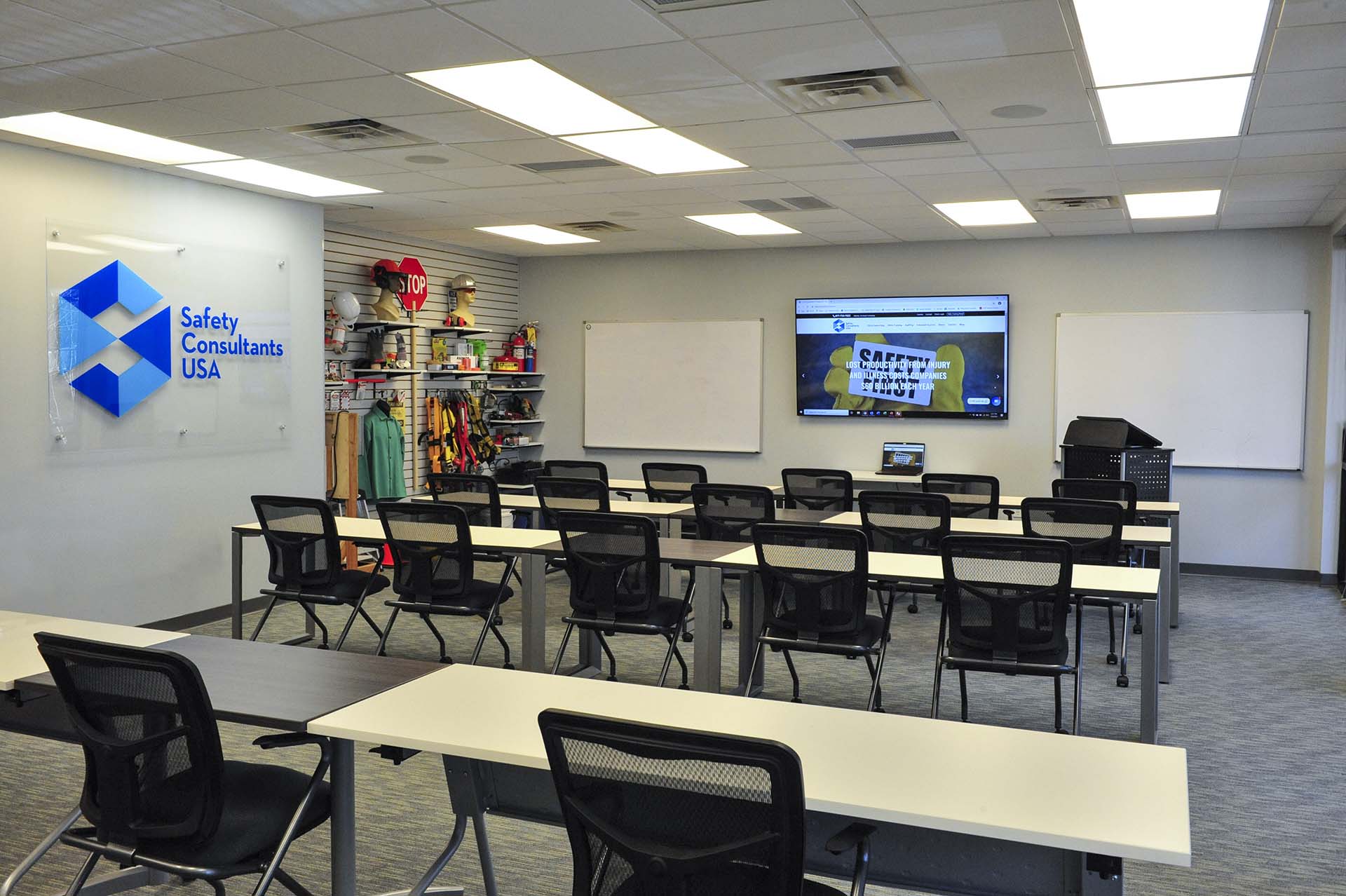 Our mission is to provide a high engagement, interactive, safety and health learning experience for our clients.
OSHA safety consulting and training for companies in Macon GA
Our OSHA Consulting Services Include:
OSHA Safety Consulting
OSHA Safety Training
Facility and Site Assessments
Written Health and Safety Programs
DOT / Fleet Safety Programs
OSHA Citation Defense
Workers Compensation Claims Management
Safety Staffing
OSHA Safety Consulting
We will consult with you and your team on all matters related to OSHA safety compliance.
Safety Consultants USA provides OSHA safety compliance services for small, medium and Fortune 500 companies. We can manage all or part of your safety program. Our services include providing safety documentation, physical site audits, safety training, safety staffing and program management.
OSHA Safety Training
Our consultants are experienced OSHA Outreach Trainers who will work directly with you to develop a comprehensive safety training program that ensures your entire team has the OSHA training they need to work safely. Health & Safety Courses are available at our safety training facility or yours. We will even train right at your job site. Visit our "Safety Training" page for a complete list of safety courses and our open enrollment safety training calendar.
Facility and Site Assessments
Our OSHA consultants will travel to your facility or construction site for a complete site safety assessment. Our comprehensive site safety inspection will identify any areas of risk and measure OSHA compliance. Safety Consultants USA can assist in the implementation of corrective actions which will greatly decrease losses from worker injuries and associated cost including lawsuits.
Written Health and Safety Programs
Our written safety and health programs are customized for each client and are updated as regulatory changes are enacted. We can provide you with an entire safety and health program, or update the program you currently have in place.
Safety Staffing
Safety Consultants USA offers a full complement of safety professionals available for work anywhere in the US. We can staff both short and long-term projects. We will work with you to find the right safety professional to fit your requirements and your budget.
Safety Consultants USA's experienced trainers will work with you to ensure that your employees receive the training they need to work safely, while also incorporating your company-specific procedures into your safety training class.  Our trainers have years of experience in the field and are better able to engage your employees during their safety training classes than other less experienced safety professionals.
Other services that Safety Consultants USA provides for companies in Macon GA
In addition to training classes, Safety Consultants USA also offers the following services:
OSHA Safety Consulting
Facility and Jobsite Safety Assessments
Written Health and Safety Programs
Safety Staffing
OSHA Citation Defense
Workers Compensation Claims Management
ISNetworld, Browz and Avetta Compliance Assistance
Lockout/Tagout Procedure Development & Annual Review
Activity Hazard Analysis
Hearing Conservation
Job Safety Analysis
Site Specific Safety Plan
Contractor Prequalification
Macon ( MAY-kən), officially Macon–Bibb County, is a consolidated city-county in the U.S. state of Georgia. It lies near the state's geographic center, about 85 miles (137 km) southeast of Atlanta—hence the city's nickname, "The Heart of Georgia".
Located near the fall line of the Ocmulgee River, Macon had a 2020 population of 157,346. It is the principal city of the Macon Metropolitan Statistical Area, which had a population of 233,802 in 2020. Macon is also the largest city in the Macon–Warner Robins Combined Statistical Area (CSA), a larger trading area with an estimated 420,693 residents in 2017; the CSA abuts the Atlanta metropolitan area just to the north.
In a 2012 referendum, voters approved the consolidation of the governments of the City of Macon and Bibb County, and Macon became Georgia's fourth-largest city (just after Augusta). The two governments officially merged on January 1, 2014.
Macon is served by three interstate highways: I-16 (connecting the city to Savannah and coastal Georgia), I-75 (connecting the city with Atlanta to the north and Valdosta to the south), and I-475 (a city bypass highway).
The city has several institutions of higher education, as well as numerous museums and tourism sites. The area is served by Middle Georgia Regional Airport and Herbert Smart Downtown Airport.
For Businesses located in Bibb County in need of OSHA Safety Consulting and Training Services
No matter the size of your organization, or how ambitious your safety goals, Safety Consultants USA can deliver the safety services your company needs. A Safety Consultants USA consultant is standing by to provide a quote on your next project. Call us at
877-723-7622
.
Cities in Bibb County area that we are serving in: