Qualified Rigger and Signal Person Training, Stonecrest GA
Qualified Rigger & Signal Person Training
Understanding basic crane safety and set-up
Learn new caught between / pinch point regulations
Understand new ground condition regulations for cranes
Learn new overhead power line regulations
Signal Person Regulations
Rigging Training and Regulations
Practical and written testing
Each course participant will receive a 100+ page training manual that includes all material covered in the course for future reference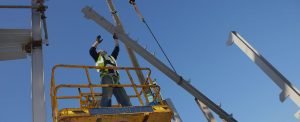 What is a qualified rigger?
A qualified rigger "possesses a recognized degree, certificate, or professional standing, OR who by extensive knowledge, training and experience, can successfully demonstrate the ability to solve problems related to rigging loads".
Which OSHA requirements must a rigger meet to be considered a qualified signal person?
A Signalperson is required, according to OSHA regulations, in the following situations: The operator does not have a full view of the point of operation. The operator's view is obstructed in the direction that the equipment is moving. The operator or the person handling the load feels that a signalperson is needed.
What does a certified rigger do?
A certified rigger is a person who has been trained and certified to handle and move loads. The level of certification depends upon the individual's training, knowledge, skill base, and ability to perform functions related to the selection, inspection, and proper use of rigging equipment.
Signalperson and Rigger: Qualification vs. Certification
The federal Occupational Safety and Health Administration (OSHA) has specific—but different—qualification requirements for signalpersons and riggers. In both cases people often wonder whether "certification" equals "qualification," and, if not, what the difference is. The main difference is the level of testing required. Qualification is done by the employer and may or may not involve formal testing; it is at the discretion of the employer's qualified evaluator. Certification requires third-party testing to provide a consistent and accurate means to determine a person's technical knowledge and hands-on skills related to the task.
More About Our OSHA Inspection Course
Safety Consultants USA is an Atlanta-based consulting company that provides OSHA compliant training for companies that operate in potentially hazardous industries. Those at Safety Consultants USA know being prepared to handle complications on a job site starts with quality training from experienced personnel. Our Rigger and Signal Persons course was created to help businesses like yours make sure their employees are able to handle the responsibilities that come with their job. This course will teach you to:
Understanding basic crane safety and set-up
Learn new caught between / pinch point regulations
Understand new ground condition regulations for cranes
Learn new overhead power line regulations
Signal Person Regulations
Rigging Training and Regulations
Practical and written testing
Each course participant will receive a 100+ page training manual that includes all material covered in the course for future reference
No matter the size of your organization, Safety Consultants USA can help deliver the safety services your company needs.
A Safety Consultants USA consultant is standing by to provide a quote on your next project by calling toll free 877-723-7622.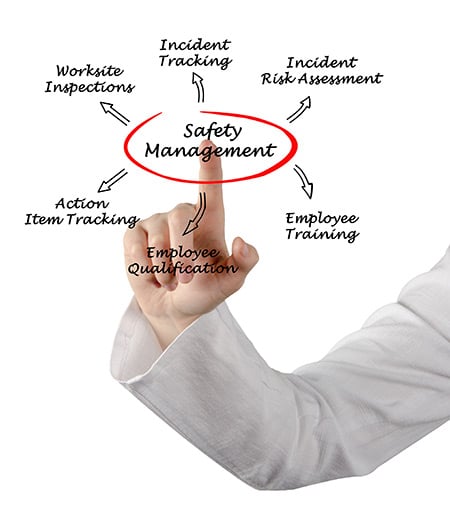 Our mission is to provide a high engagement, interactive, safety and health learning experience for our clients.
Stonecrest is a city in DeKalb County, Georgia, United States. The boundaries of the city generally lie in the far southeastern corner of the county, and a smaller portion just north of Interstate 20. The city borders the existing municipality of Lithonia, as well as Rockdale and Henry counties.
Residents in the area voted in the November 2016 General Election to approve the city. In March 2017, elections were held to elect representatives for five city council districts as well as mayor. Jason Lary, a former insurance executive, concert promoter, and advocate of incorporation was elected the city's first mayor. The City Council members are District 1, Jimmy Clanton, District 2 Rob Turner, District 3 Jazzmin Cobble, District 4 George Turner and District 5 Tammy Grimes. Also the area is represented at the county level by District 5 Commissioner Mereda Davis-Johnson and Super District 7 Commissioner Lorraine Cochran- Johnson.
The area is home to the Mall at Stonecrest, for which it is named, as well as the Davidson-Arabia Nature Preserve, Flat Rock Archives, and Arabia Mountain National Heritage Area.
The city had voted a plan to deannex 345 acres of its territory so that the Georgia Legislature could create a new city, to be called Amazon, Georgia, if Stonecrest had been selected to host Amazon's new corporate headquarters, a project which would result in billions of dollars of investment and the creation of 50,000 jobs, a number equal to the estimated population of Stonecrest.
Jason Lary, the former Mayor of Stonecrest pleaded guilty in federal court to stealing COVID-19 relief funds that were supposed to go to struggling businesses. Jason Lary, whose resignation went into effect at 10 a.m. Wednesday, Jan.5, 2022, pleaded guilty to three counts involving wire fraud, theft of government funds and conspiracy. Lary agreed that he diverted at least $650,000 in relief money by requiring Stonecrest churches and businesses to kick back a portion of their grant money to companies he controlled.
As of the 2020 United States census, there were 59,194 people, 20,325 households, and 11,759 families residing in the city. Stonecrest in 2019 had a median household income of $49,865 and a median age of 32.9 years. 18.6% of the population live in poverty. The median property value in the city was $111,400. 43.3% of the population owns homes.
Safety Consultants USA Headquarters: Atlanta, GA
8100 Roswell Road
Suite 410
Atlanta, GA 30350
1.877.723.7622
Rigger and Signal Person Training in Stonecrest GA
Our
OSHA safety consulting services
include:
OSHA Construction Safety Consulting
Mock OSHA Inspections
OSHA Safety Training
Third-Party Site Safety Assessments
Written Health and Safety Programs and Safety Documentation
Safety Staffing
DOT/Fleet Safety Programs
OSHA Citation Defense
Workers Compensation Claims Management
Safety Consultants USA's experienced trainers will work with you to ensure that your employees receive the training they need to work safely, while also incorporating your company-specific procedures into your safety training class.  Our trainers have years of experience in the field and are better able to engage your employees during their safety training classes than other less experienced safety professionals.
Industries in Stonecrest, GA that we work with include:
General Contractors
Specialty Contractors
Residential Contractors
Industrial/Manufacturing
Trucking/Fleet Industries
Environmental Contractors
Sanitation Companies
Grocers
Quasi-Public Companies
Landfills
Automotive
Injection molding
Sheet Metal Stamping
Paper/Tissue Mills
Mobile and Tower Crane
Milling and Paving
No matter the size of your organization, or how ambitious your safety goals, Safety Consultants USA can deliver the safety services your company needs. A Safety Consultants USA consultant is standing by to provide a quote on your next project. Call us at
877-723-7622
.
Other services that we offer in the region:
[page-generator-pro-related-links group_id="13631,7855″ post_status="publish" post_parent="georgia/DeKalb County/Stonecrest" output_type="list_links" limit="0″ columns="2″ link_title="%title" link_anchor_title="%title" link_featured_image="0″ orderby="rand" order="asc"]
Cities in the area that our Rigger and Signal Person Training are serving in:
[page-generator-pro-related-links group_id="1527″ output_type="list_links" link_title="%title" limit="0″ columns="2″ parent_title="%title" next_title="%title »" prev_title="« %title" post_status="publish" post_parent="georgia/DeKalb County" orderby="none" order="asc"]