OSHA Safety Training & Consulting Services – Hays County, TX
OSHA Safety Consulting Services serving inHays County, TX
Safety Consultants USA is an OSHA safety consulting firm located in Atlanta, GA.  Safety Consultants USA provides OSHA safety consulting services for the construction, manufacturing, industrial, oil & gas, electric, sanitation, retail, grocery, and automotive industries.  Our construction safety consulting division offers a wide range of services for general contractors, specialty contractors and subcontractors.  Our construction clients work in commercial construction, industrial construction, multi-family residential and single-family residential construction.  Our OSHA training courses are highly engaging and students who take our courses report that the training they have received with Safety Consultants USA is more engaging than other classes they have participated in.  At Safety Consultants USA we take the time to understand your safety compliance needs to ensure your program fits your company perfectly.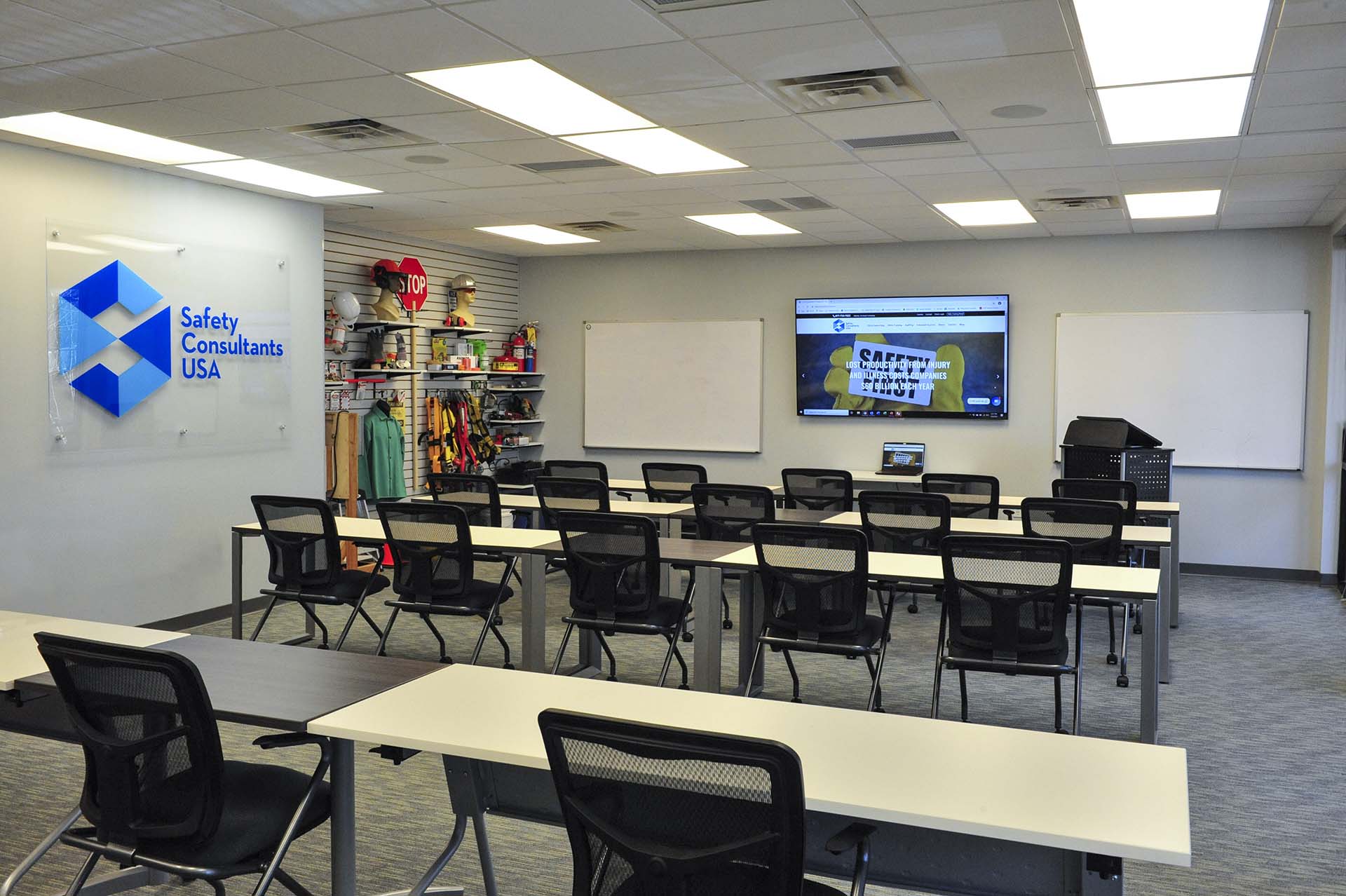 What does a safety consultant do?
A safety consultant must be knowledgeable about safety issues in a wide variety of work environments. The consultant's primary responsibility is to inspect workplaces to ensure they comply with federal, state and local safety codes. He also designs programs with worker safety in mind.
OSHA Compliance
— most business owners are familiar with the phrase, but what is OSHA compliance really?
The Occupational Safety and Health Administration (OSHA) is a branch of the federal Department of Labor charged with the task of ensuring that employers establish and maintain a safe workplace for their employees.
Safety Consultants USA Location at Texas
Birmingham, AL
Dallas, TX
3626 North Hall Street (Two Oak Lawn), Suite 610
Dallas, TX 75219
(214) 702-4294
Our mission is to provide a high engagement, interactive, safety and health learning experience for our clients.
Hays County is located on the Edwards Plateau in the U.S. state of Texas. Hays County is part of the Austin-Round Rock metropolitan area. As of the 2010 census, its official population had reached 157,107. The county seat is San Marcos. Hays, along with Comal and Kendall Counties, was listed in 2017 as one of the nation's fastest-growing large counties with a population of at least 10,000. From 2015 to 2016, Hays County, third on the national list, had nearly 10,000 new residents during the year. Comal County, sixth on the list, grew by 5,675 newcomers, or 4.4%. Kendall County, the second-fastest growing county in the nation, grew by 5.16%. As a result of this growth, the counties have experienced new home construction, traffic congestion, and greater demand for public services. Bexar County, which includes San Antonio, grew by 1.75% during the year, but its sheer number of new residents exceeded 33,000.
The county is named for John Coffee Hays, a Texas Ranger and Mexican–American War officer.
OSHA Safety Consulting Services for companies in Hays County, TX
Our
OSHA safety consulting services
include:
OSHA Construction Safety Consulting
Mock OSHA Inspections
OSHA Safety Training
Third-Party Site Safety Assessments
Written Health and Safety Programs and Safety Documentation
Safety Staffing
DOT/Fleet Safety Programs
OSHA Citation Defense
Workers Compensation Claims Management
Safety Consultants USA's experienced trainers will work with you to ensure that your employees receive the training they need to work safely, while also incorporating your company-specific procedures into your safety training class.  Our trainers have years of experience in the field and are better able to engage your employees during their safety training classes than other less experienced safety professionals.
For Businesses located in Hays County, TX in need of OSHA Safety training & consulting services
No matter the size of your organization, or how ambitious your safety goals, Safety Consultants USA can deliver the safety services your company needs. A Safety Consultants USA consultant is standing by to provide a quote on your next project. Call us at
877-723-7622
.