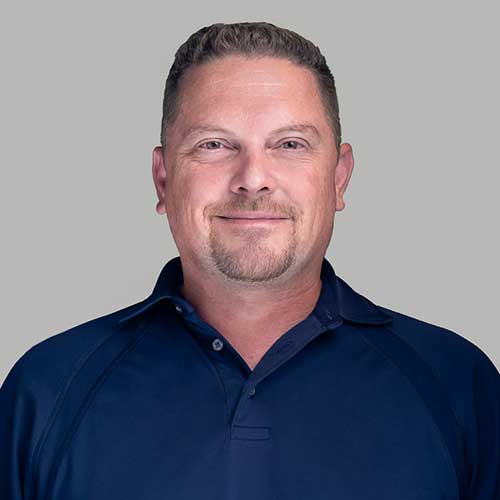 Chris Blair
Regional Account Manager
Chris Blair
Chris Blair is a Regional Account Manager serving clients in Florida for Safety Consultants USA. He develops, implements and trains employees on safety programs. Chris works with clients to help them experience safety-related cost reduction and injury or loss avoidance.
Employee training comes naturally to him. It's one way he supports a client's overall safety goals and provides individual employees the knowledge and tools to protect themselves and others at worksites.
 While his initial career focus was on preserving the healthy and viable state of the natural environment, Chris expanded his focus to include the health and safety of the American economy's most precious resource – the American worker.
Since 2004, he has worked in industries including Air Transportation, Road Construction, Manufacturing and Residential Construction providing Safety, Risk Management and Loss Control. Chris' professional health and safety specialties include:
Accident Investigations
Behavioral-Based Safety
Concrete Formwork
Cranes, Rigging and Heavy Equipment
DOT Compliance
Insurance Loss Control
MEP
Multifamily Construction
OSHA Safety Training and Management
Owner Controlled Insurance Programs
Road, Bridge and Civil Construction
Wide variety of manufacturing environments
And Chris' extensive educational accomplishments include:
Completed Associate in Risk Management (ARM™) Certification, 2006
University of Florida, BA, Environmental Science
Daytona State College, AS, Civil Engineering Technology
Georgia Institute of Technology, OSHA Outreach Trainer
When Chris is not working, he enjoys spending time with his wife, family and their cat and dog. He also joins friends water skiing, paddle boarding and jet skiing. Chris also likes to ride his motorcycle to take either day trips or camp with friends.
Chris uses this favorite quote in conversation and training to help people learn how to protect themselves to avoid injury and loss, "Pain will teach you what your pride won't understand." – Anonymous.