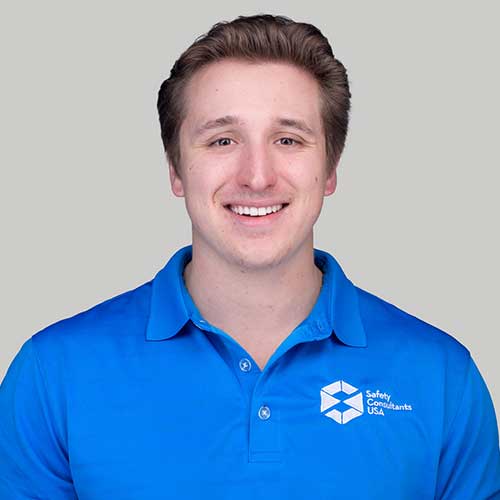 Conner Scott
Safety Advisor
Connor Scott, GSP, Safety Advisor
Connor Scott, Safety Advisor for Safety Consultants USA, builds strong relationships with all our clients to ensure their needs and expectations are met. Using his education and experience, he helps them build a stronger safety program and culture to have a lasting impact on them and their employees. He has worked in both General Industry and Construction as a Site Environmental, Health and Safety Coordinator.
In 2020, he earned the designation of Graduate Safety Practitioner® (GSP®) and is currently studying to complete the Certified Safety Professional ® (CSP ®) certification. Connor graduated from Slippery Rock University with a Bachelor of Science degree in Safety Management.
Originally from Pittsburgh, PA, he now lives in Charlotte, North Carolina. Connor was a collegiate hockey player and continues to enjoy both watching and playing sports. He's a lifelong fan of the Pittsburgh Penguins and Steelers. When he's not working or studying, Connor enjoys boating and golfing.
Being an accomplished athlete, Connor is naturally motivated to succeed in whatever he pursues. This is especially the case when he helps clients overcome challenges and persevere to meet goals in their safety program and training.