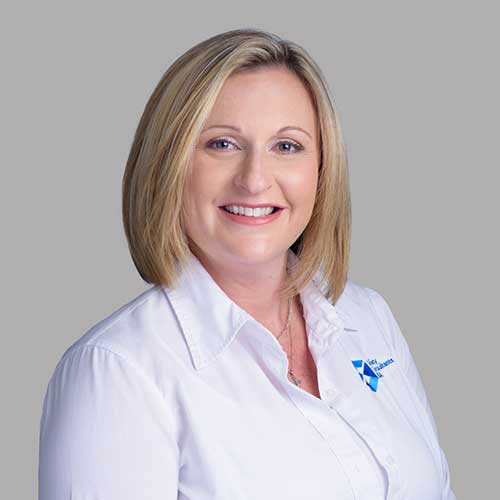 Sarah Billard
Office Manager 
Sarah Billard, Office Manager
Sarah Billard is a familiar voice for most of our clients. In her many responsibilities as Office Manager, her top priority for clients is to be readily available by phone and email when a need arises. She knows the importance of getting a hold of someone quickly who can resolve an issue accurately. She aims to be a helpful contact in the office who can always find an answer.  Sarah strives to provide this same level of support to our advisors/trainers to help them with any administrative need, training material and client information to make their job in the field easier.
Sarah earned her Bachelor of Arts in Communications from Wright State University. Her diverse career involves account management, compliance specialist and client benefit coordination.  Due to her experience in various industries, she is flexible and knowledgeable in finding solutions for our client needs.
Sarah is a big time sports fan, especially for "THE" Ohio State University Buckeyes football team. She is a youth basketball and soccer referee. She enjoys being a part of the sports she previously played and shares her experience by teaching kids, coaches and parents how to play the game. She loves to be outside and enjoys going to different breweries and restaurants with her husband, friends and French Bulldog, Poddrick.
A quote Sarah finds inspirational is from Oscar Wilde, "If a thing is worth doing, it is worth doing well. If it is worth having, it is worth waiting for. If it is worth attaining, it is worth fighting for. If it is worth experiencing, it is worth putting aside time for."